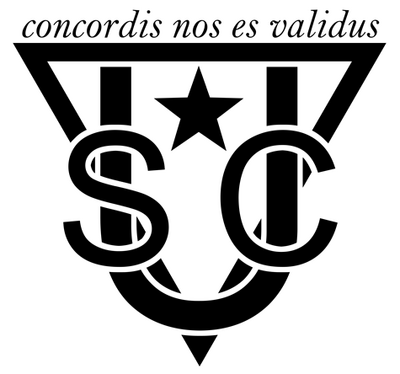 Mission Statement
[
]
"Concordis nos es validus"

[

]
The United Stellar Concord is an alliance of major corporations and government who have united under a common banner and cause. So, what exactly is the Concord? The Concord is, simply put, a treaty between major and minor powers with one common goal: create a large sanctuary where civilians, and council members alike may fly in relative safety.
Synopsis
[
]
Here is where a description of the point of this treaty is. What its goal is and what are and important points that separate this treaty others
This usually involves a couple of bullet points
As each one informs the reader what this groups saline goals and plans are
Including any recent achievements
Pitch
[
]
This is the full pitch to new potential Members about why they should join. What you offer them and what benefit this treaty holds
Here could be some additional information if needed
Noteworthy Posts
[
]
Here any 0x10c posts that highlight the important information about this pact
Usually the 0x10c Recruiting Forum
Usually the Welcome to new members section on this factions site.
This shows a list of founders/leaders within your pact who "signed on behalf of the organisations invlolved or who founded it
References
[
]
If the name of the treaty is a reference to a videogame or famous person here that would be explained to give unfamiliar users a chance to research it.
It is also usually advised that a link or two is provided for the user.